Immigrant of the Day: Eddie Van Halen – Rock Legend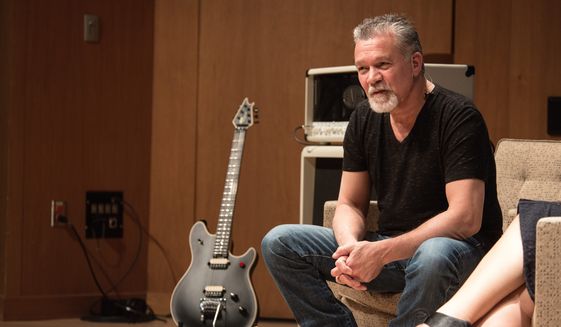 A lot people probably have no idea Eddie Van Halen, the leader of the rock band that is named for him, is an immigrant. He's a native of the Netherlands and came to the US when he was seven years old. This week he was honored by the Smithsonian Institution in its "What it Means to be American" series. Van Halen has won many awards and accolades including a Grammy Award, entry in the Rock and Roll Hall of Fame, a ranking as the #1 guitar player of all time according to Guitar World Magazine and even a star on the Hollywood Walk of Fame.
Van Halen talks about winning the Smithsonian recognition as well as his immigrant experience in an interview with the Washington Times this week:
It is probably one of the biggest honors you can get. It is bigger than the Rock and Roll Hall of Fame or a Grammy or anything you can win. This is the history of the country.

To be recognized as a someone who has contributed to American music, especially being an immigrant, is a hell of an honor.
Thanks to my friend Stuart Anderson for the suggestion.